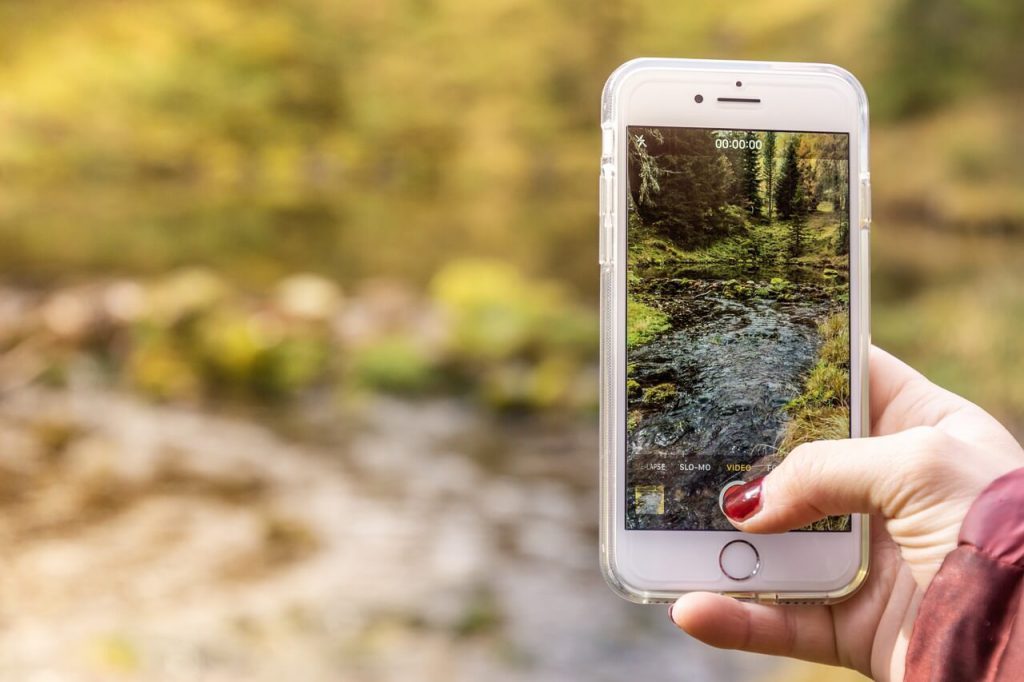 Instagram hit 1 billion active monthly users in June this year. Its meteoric rise is testament to people's craving for visual stimulation, and reflects a new energy savoured by the youth – most of Instagram's users are under 30. Instagram is simple, and allows for instant gratification. Sharing images has never been easier, and they're even faster to absorb.
To demonstrate, what does the below graphic tell you?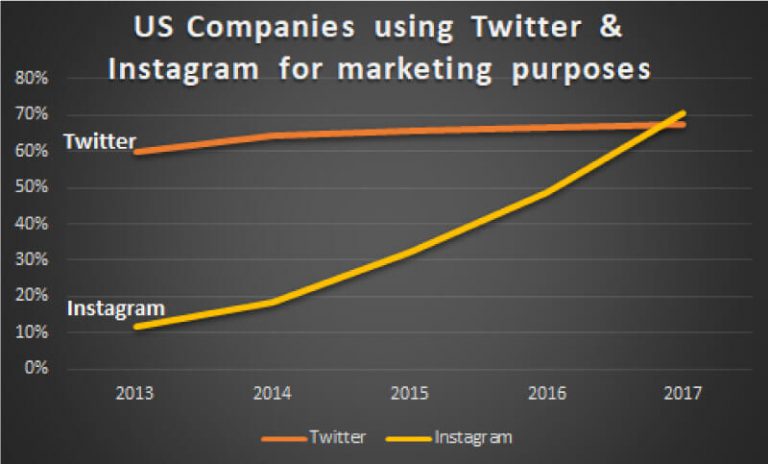 Source data: emarketer.com
In 2017, 70.7% of US businesses were using Instagram, growing from 11.5% in 2013. In comparison, companies using Twitter only grew from 60% to 67.2% in the same time frame.
I'm pretty sure you processed the graph much quicker than reading the explanation underneath it. Research shows that the brain processes images 60,000 times faster than text.
It's also much faster for me to share the image below, rather than writing an in-depth story explaining the tragic loss of hope and broken dreams during times of war.
Source: Pinterest
There are some great examples online of pictures that say a thousand words.
Do yourself a favour and scroll through some of them. Think about how they make you feel? When we feel an emotional response we're more likely to remember what triggered it. Images provoke instant emotional responses. Some of these pictures are bound to stay in your mind for a few days. Some might even haunt you. Renowned educator, Edgar Dale famously said that people only remember 10% of what we read, 20% of what we hear, but 30% of what we see.
Why visual storytelling is so important in today's environment
Visual storytelling is probably the most ancient art of communication, starting with rock paintings by the cave men. Recent research by Harvard scientists suggests that even when we try to think in words, imagery still pops into our mind.For a long time, we understood our world visually, so maybe language is an add-on.
Research has shown that we receive approximately 174 newspapers worth of information a day. This is compared to only 40 newspapers worth in 1986. As a coping mechanism we are accustomed to tuning most of it out, especially on the web. Processing a visual image is much quicker than reading a sentence and can pass a lot of information in a cluttered environment.
How to improve your brand's visual communication.
Infographics: SEO behemoth, Neomam Studios, published a great infographic demonstrating just why infographics are so successful. Need I say more? These are an absolute must for your marketing strategy.
Product photography: Beautiful images of your products are extremely important, particularly for e-commerce because this is the only way customers can connect with what you're selling. Just think of how easily you judge a book by its cover? It's the same for customers falling in love with your products.
Create a visually interesting brand ID. Use bold consistent colours throughout product branding, logos, brochures and adverts. This creates an instant connection to your brand and makes it memorable.
Train you brain to think visually. Einstein himself said that visual thinking is active, not passive. Einstein enjoyed using visual images to invent things. Thinking visually doesn't just mean daydreaming and watching the world go by. It's hard and dedicated work.
Take screen shots. Feel inspired by something? Take a screen shot. Create a library of good ideas to use next time you're stuck.
Practice doodling. Even if you can only draw stick figures, it's a good way to train the mind to think visually, rather than scribbling pages of notes.
Create mind maps. Mind maps stimulate the visually-oriented right hand side of the brain. Try using symbols to represent an idea rather than a word. Mindscapes also work for problem solving. For example, you could draw someone climbing up a mountain that symbolises the problem. Trees and rocks could be the obstacles along the way that you have to surpass.
Practice. When you think of Leonardo Da Vinci, his bizarre drawings and sketches come to mind. Leonardo was curious about his environment and through sketching everything he observed, he was able to come up with breakthroughs. His curiosity and ability to illustrate his observations on paper helped him train his visual awareness muscle every day.
Our parents may have read newspapers, and intellectual magazines like The Economist or Time Magazine, to stay ahead of the curve. That was just accepted back then. But In today's world of information overload, it's no longer good enough to read books and articles. We have to learn to rapidly and critically absorb information, and use it to solve problems creatively. Visual communication helps to do exactly that.