How to trick the brain and boost sales
Have you ever heard of the word 'ohrwurm'?
It's a German word that describes the experience of a song getting stuck in one's head. Directly translated it means 'earworm'.
Earworms don't only happen with songs, but with visuals too. A group of Stanford University researchers conducted an experiment where two groups of people were asked to recall a story about ducks making pancakes.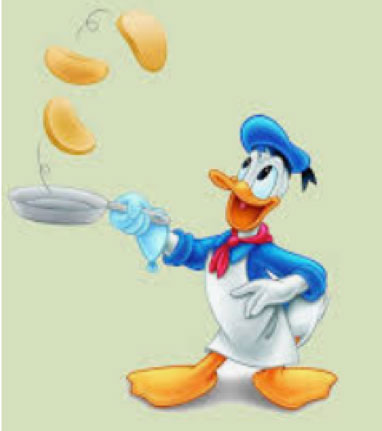 The first group was told the story twice. The second group was told the story only once, but also showed an animation of the story. When recalling the story, the first group could do so, but only the verbal part of their brain showed activity. The second group was also able to recall the story, but the verbal, visual and motor cortex part of their brains were activated. This means they didn't only see the story, but used the same part of the brain that they would've used if they had flipped the pancakes themselves.This is why visuals bury themselves deep within the brain, like an earworm.
Here's another experiment… Think of a dog
.
What popped into your head?
D-O-G 
or

It's highly unlikely that the letters D-O-G popped up. It's because we're visual creatures. This stems back to our hunter gatherer days when we had to spot food like brightly coloured berries, or pick up the subtle camouflage of predators to survive.
We're so visual, that according to researchers, Dr. Stephen Kosslyn and Robert Lane, when we read text we see each letter as a visual symbol. To read text, our brains have to first decode the symbols and match letters to shapes stored in our memory. Then we have to build words and sentences, and paragraphs. This only takes a split second, but compared to processing an image it's much slower.
Our brain also processes data from pictures all at once, but can only process text in a linear manner.
Tips on choosing a good image
Use

bold pops of colour

.

Our brains are wired to react to bright colours. It's also important to pick the right colour. Why Facebook is blue.
Rule of Thirds When taking a photograph or composing any visual image, the rule of thirds should apply. Divide an image into a grid of thirds both horizontally and vertically, like a tic-tac-toe board.The tic-tac-toe board creates intersections of lines, which according to Rule of Thirds, is where the eye is drawn. We automatically think we must place the main object in the centre of an image, but it should actually be placed at an intersection point.
Use a design tool like Canva
Canva is a game-changer for non-designers. It allows you to choose from a large range of pre-made templates including invitations, adverts, mood boards and flyers. You can drag and drop your own images or elements into the templates and edit colours, text and look and feel.
Use subjects that look away from the camera. Studies show that stock images with individuals looking away from the camera sell better. It's easier to imagine that you are that person. Pictures that are more natural, and not posed, also fare better.
Use pictures that convey emotionsand reinforce positive emotions like confidence, happiness and joy!
HSBC adverts are great examples of using images with a strong emotional pull. The campaign below features different locations that rotate in the background. The message is instant.

Connect with the audience
Good visual communication is all about connecting with an audience, and being the earworm in their brain. You don't have to be an advertising genius or photographic mastermind. A few simple tricks can ensure your brand sticks in the minds of your customer.