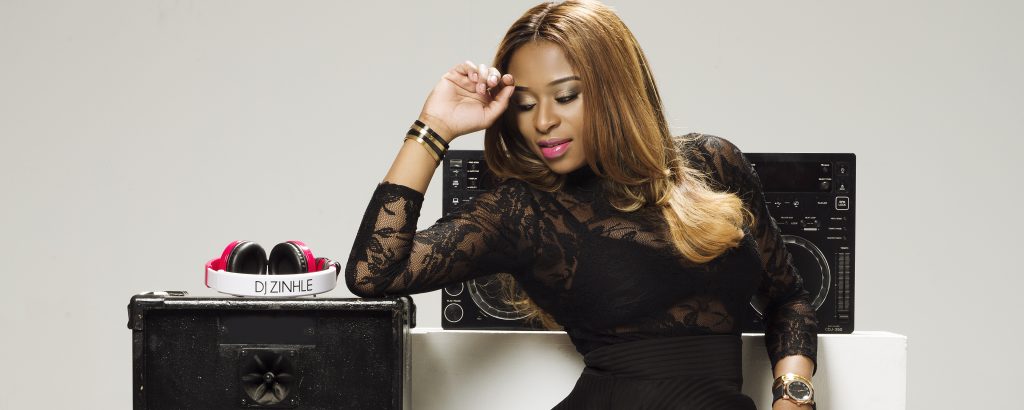 If your love for music consumes your world and you love creating a feel-good atmosphere for audiences, if you are all about bringing life to the party, then maybe a career in DJing is for you.
DJing has gained much more credit now that we live in an age where more people pursue what they love doing as their careers.
DJing had not always been seen as a highly recognised as a professional career but rather seen as a side hobby. Today, we have successful DJs, who make a living through the concert and event performances.
DJs today are branding themselves and prioritise marketing their brands in order to build up their accomplishments. It has become a well-respected craft at the uppermost part of the entertainment sector.
If mixing vinyl's and beat-matching is what you have dreamed about; if becoming a DJ and playing your set for large audiences has always been one of your aspirations, now is the time to go for it. A career as a DJ is a great choice to follow your musical passion. These celebrity DJ's will inspire you to make your DJing dream a reality.
'MUSIC IS THE UNIVERSAL LANGUAGE OF EVERY MANKIND'. – Henry Wadsworth Longfellow
When people are interested in a musical event, they effortlessly come together from all corners of the world to celebrate what makes them happy.
In South Africa, we have our very own home-brewed celebrity deejays that are an inspiration to the up and coming Djs seeking to have a career within the industry. Today, we have Top celebrity DJ's in South Africa include artists such as Black Coffee, Euphonik and Dj Zinhle. These are only a few of the prominent list of DJs within South Africa.
These DJs have surged the momentum of every event they are part of and bring in great economic value. DJs are highly-compensated because of their rankings and influence in the industry.
3 Influential deejays in South Africa to follow
DJ Zinhle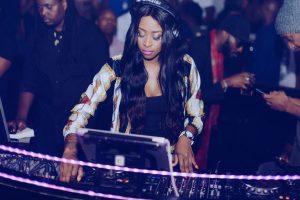 Image source: Twitter
Zinhle Jiyane, better known as DJ Zinhle is a Metro FM and SAMA Award nominee who started DJing years ago. She credits her brother for teaching her how to use vinyls which got her into Djing. The DJ says she has always been passionate about the entertainment industry. Her career was fully launched when she was a resident DJ for the show Jika Majika from 2006 to 2009.
In 2016, she was ranked as the second most influential young South African in a ranking scheme for young South African Achievers. This places her influence and career much higher level than most artists. Her current hit song Colours, featuring Tamara Dey is currently trending.
DJ Black Coffee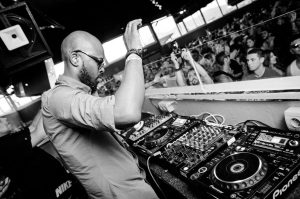 Image source: Twitter
Nkosinathi Maphumulo, well known as DJ Black Coffee started his career around 1995 and has since become one of the most prominent African producers today. DJ Coffee studied Jazz at Technikon Natal before becoming a singer. He was once in an Afro-pop trio called SHANA.
DJ Black Coffee then jumped into the music scene and his breakthrough came when his song 'Happiness' became a hit. Since then many of his albums and songs have become hits, and he is one of the most highly-esteemed deejays in South Africa. DJ Coffee has collaborated with artists such as Alicia Keys and together they produced a remix hit song titled 'In Common' He is currently working with other renowned celebrities such as P Diddy.
DJ Euphonik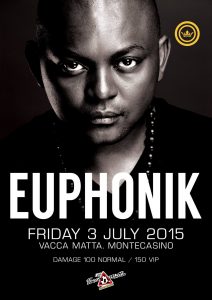 Image source: Twitter
He has been nominated for a SAMA and received his first award on Metro FM Awards for the song 'For the Love of House Volume 5'. He was first recognised in 2004 when he and DJ Kent produced an album together called Kentphonik.
He has travelled to Ibiza and Miami to play at events such as The South African Miami Invasion and Ultra Fest Miami. Today one of his hit songs is called Love High featuring Mpumi.
A Career in Djing 
As a DJ it's vital to have a good musical background, knowledge and understanding of the industry. You have to follow the trends and know what other Djs are doing to enrich your skills. Being a DJ today you have the luxury to brand yourself and market yourself adequately for better prospects.
With social media available, it's become easy to create a marketing strategy to brand yourself as a DJ. Social Media serves a platform where you can launch yourself and share what you do while interacting with people.
When you study a Djing course you learn the fundamentals of Djing and this will boost your career. To become the best DJ you need to develop yourself and enrich your skills to reach greater heights of success.
About the Author: Khanyie Dlamini
Content Creator at Educor Holdings
As a writer in the education sector I am passionate about nurturing people in their careers, wellness and personal growth. I focus on a variety of illuminating topics that are helpful to people's growth and success. I hope to inspire people to feel motivated to live up to their full potential and know they can have an optimistic and prosperous life. My intention is to contribute to an empowered nation that makes great choices and positive change.
Personally I enjoy the world of fashion and keeping up with the trends. I have great interest in digital trends and the impact of social media in today's world. I enjoy learning from other creative people. I value having purposeful relationships with people who have great visions that align with my own.