If there's one thing history has taught us, when things are shaken, innovation thrives. With the world being turned upside down by AI, augmented reality and 3D printing technology, graphic design is becoming freer, more unconventional and imaginative. 
1. 3D design and typography
Three dimensional creations are everywhere! Technology platforms like Flat Pyramid 3D model marketplace are enabling designers to create compositions with such depth you feel like reaching out to touch them. 
Our Subject Matter Expert, Mandy Roberts, graphic designer & illustrator, says we'll really see the trend in 3D typography. "This is coming through in branding and advertising.  Whilst it isn't accessible to all designers, those who have 3D skills can really explore. It's a bit of a throwback to 2005, but what's making it fresh is a layered approach, as well as combining it with bold colour and interesting textures."
South African digital artist and art director, Katlego Phatlane, is breaking boundaries internationally with his incredibly intricate 3-D design work.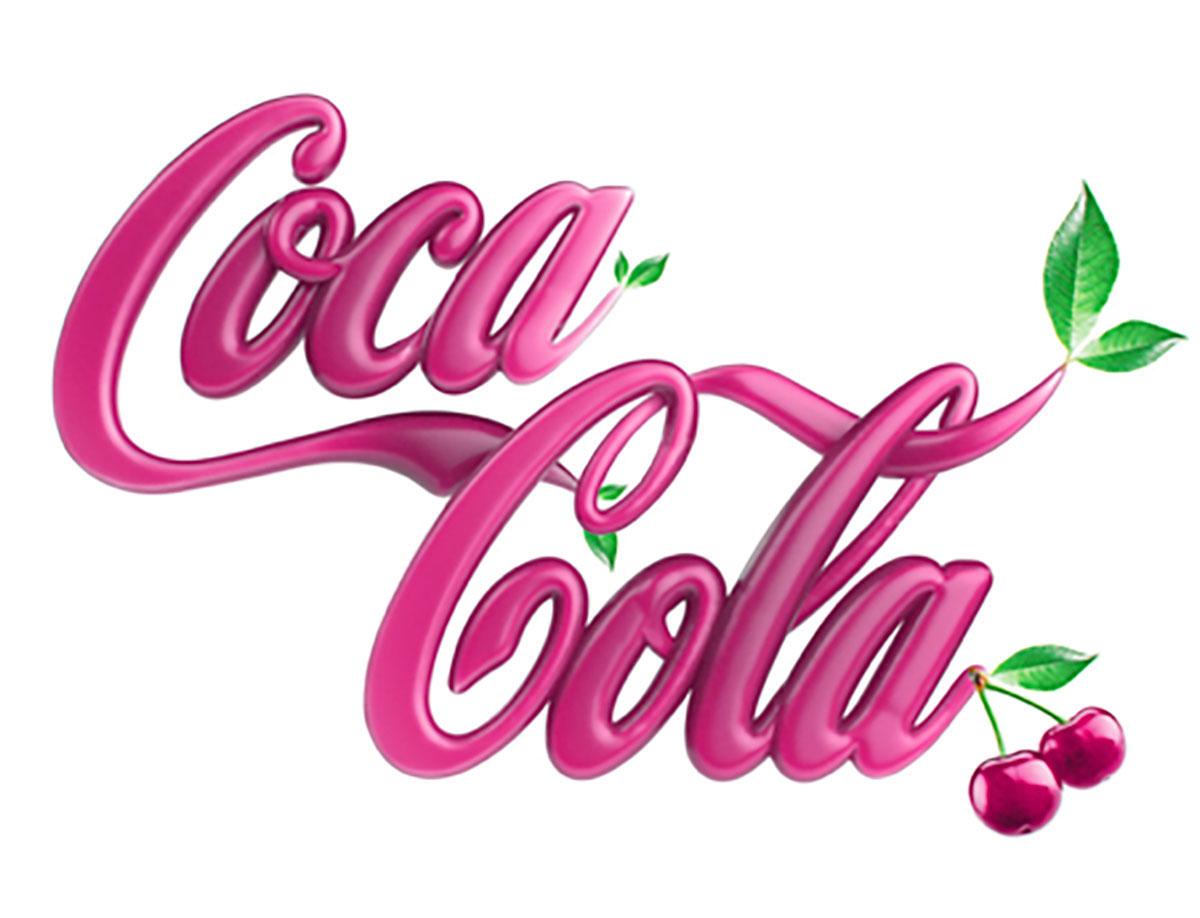 3-D logo designed by KattPhatt™. Via Behance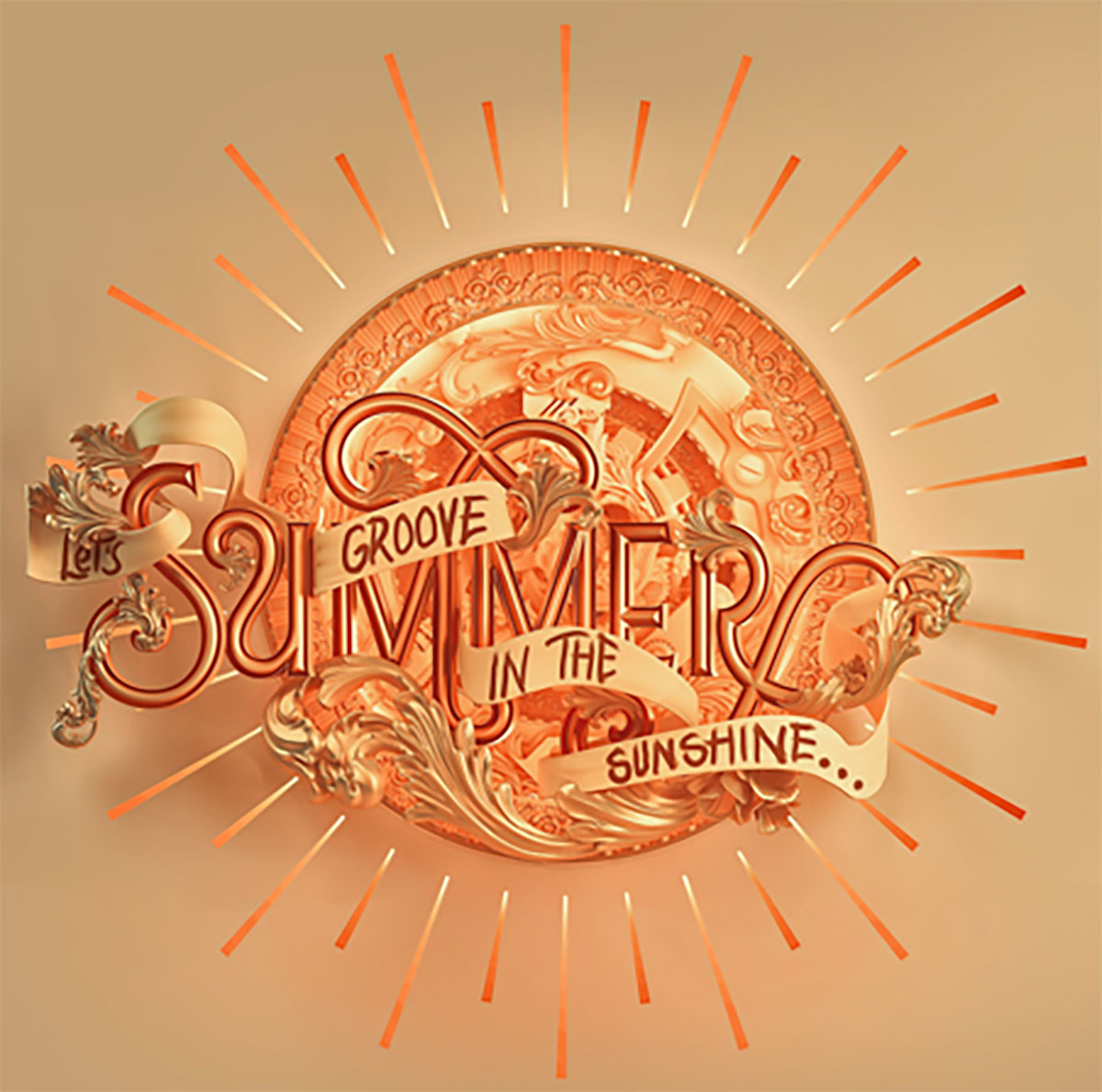 3-D design by KattPhatt™. Via Behance
2. Open composition
Tools like Canva and PicMonkey have democratised design, enabling everyone to create simple eye-catching graphics. But the design templates on these sites are predominantly grid-based, tending to put a box around everything to achieve a finished look and feel. Now designers are turning to bespoke artwork alive with open airy designs, which appear only to show part of the picture. It's all about leaving something to the imagination – making viewers wonder what's going on off the page.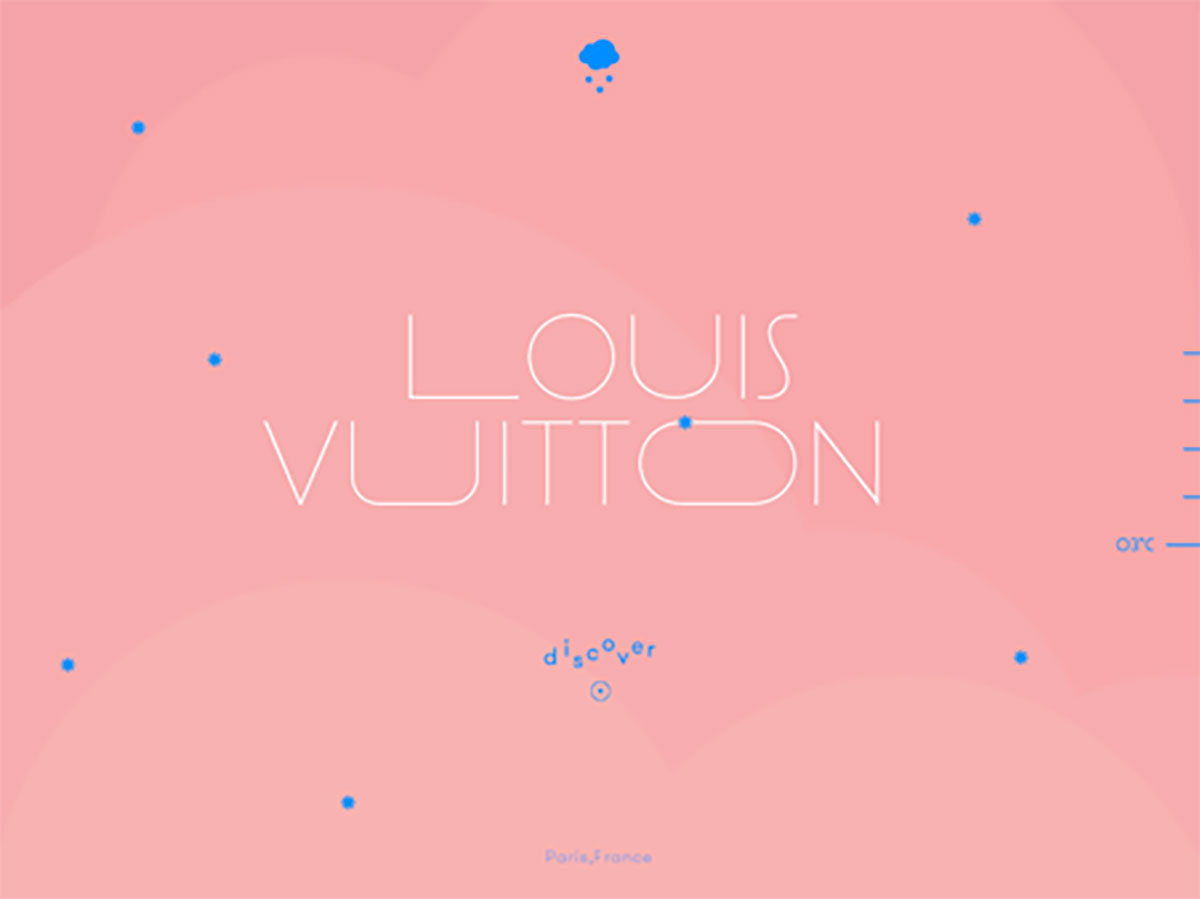 Light and modern, the elements feel like they are floating off-screen. Via Lionel Durimel.
3. Neo Geo
"This trend is a beautiful homage to the neo geometric minimalist style of the 1980s, which stemmed from Pop Art and Minimalism," says Roberts.  "The style makes use of abstract and geometric shapes, and bold and bright colour!  It's coming through in infographics, posters and even branding."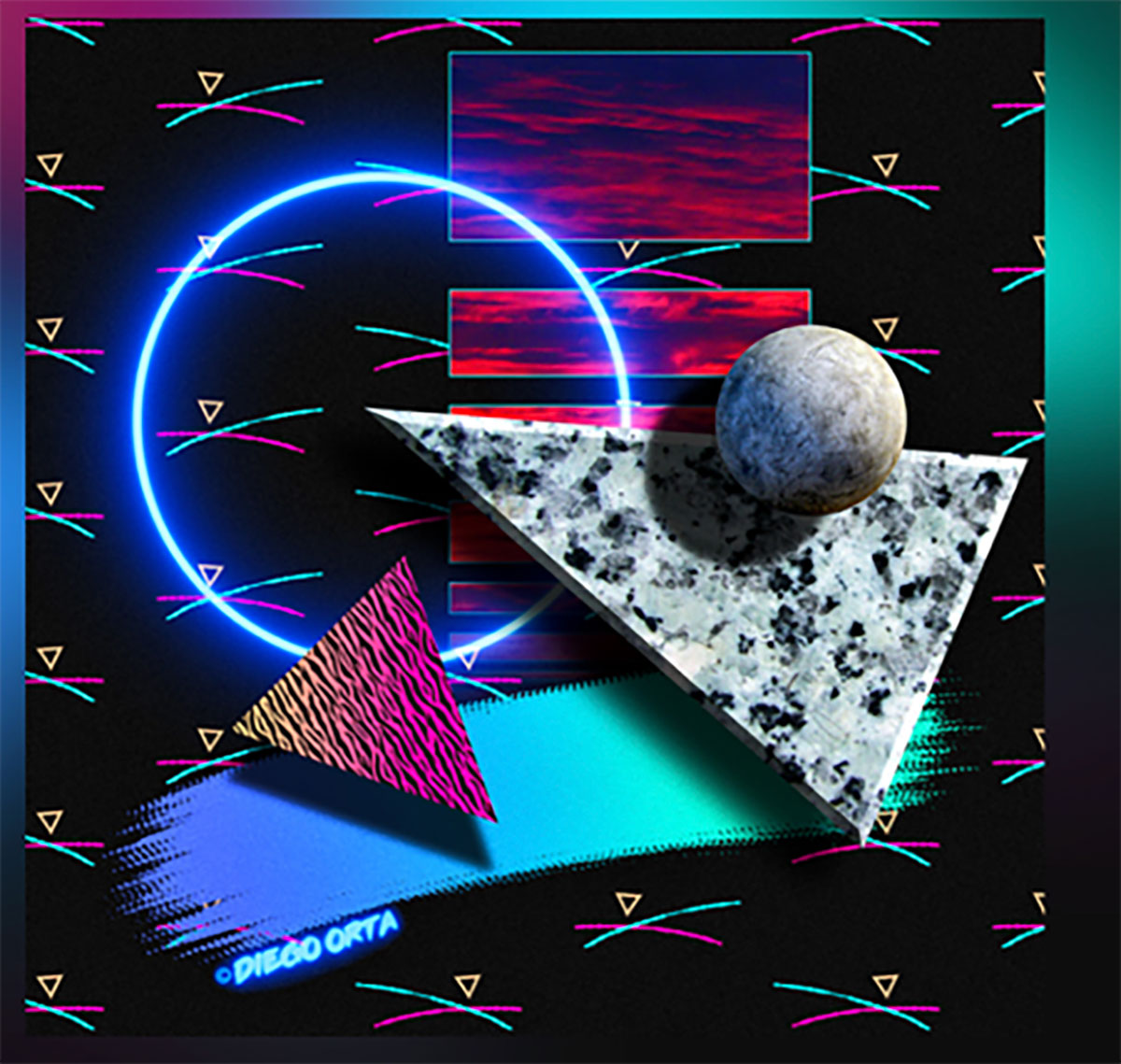 Neo Geo design by Diego Orta, via Behance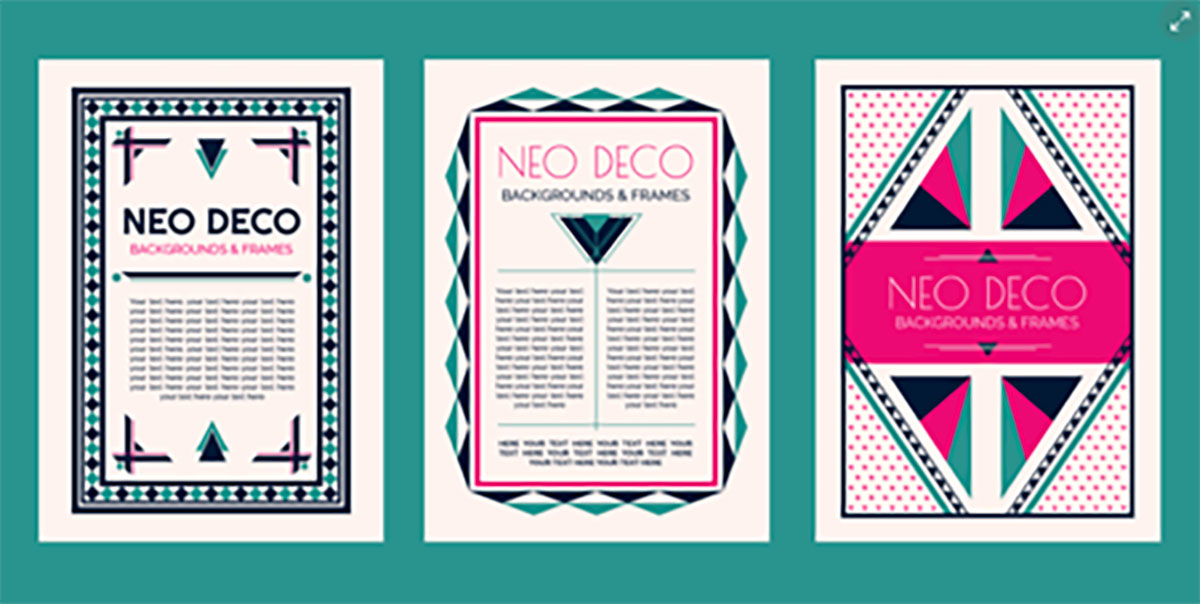 Neo Geo background and frames by Christopher King, via Behance
Neo Geo also harks back to the 1920s art deco era, which is currently experiencing a renaissance. Designers are embracing complex line-work and bold metallics, Gatsby style.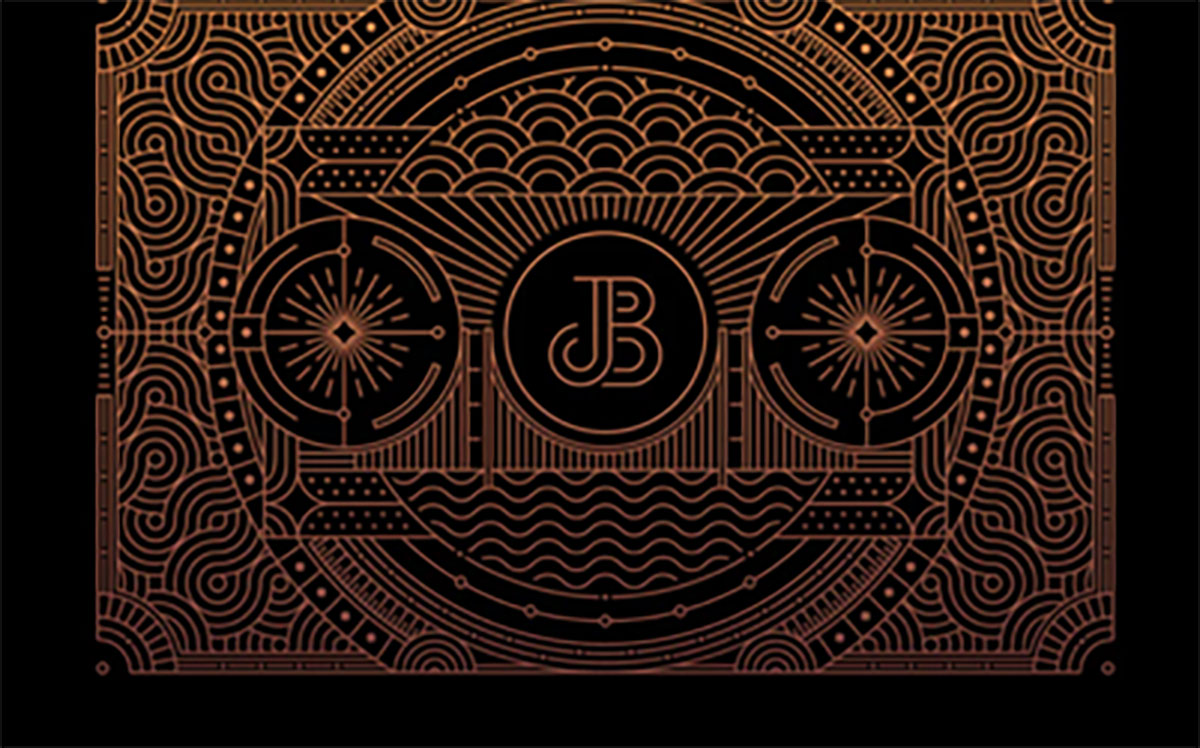 Gorgeous art deco design. Via Skilline 
4. Metallics
Metallics come through strongly in neo geo, and although they have been in fashion for a while now they're set to continue. Traditional gold and copper elements will move towards other metallics, displaying various metals with an iridescent effect. These designs are mesmerising when the light hits them, showing off a palette of lustrous colours.  "Metallic effects are popping up in a very stylistic approach in 3D typography, foiling for print, flat solid colour and patterns. These are being set off against pure white or solid colour backgrounds," says Roberts.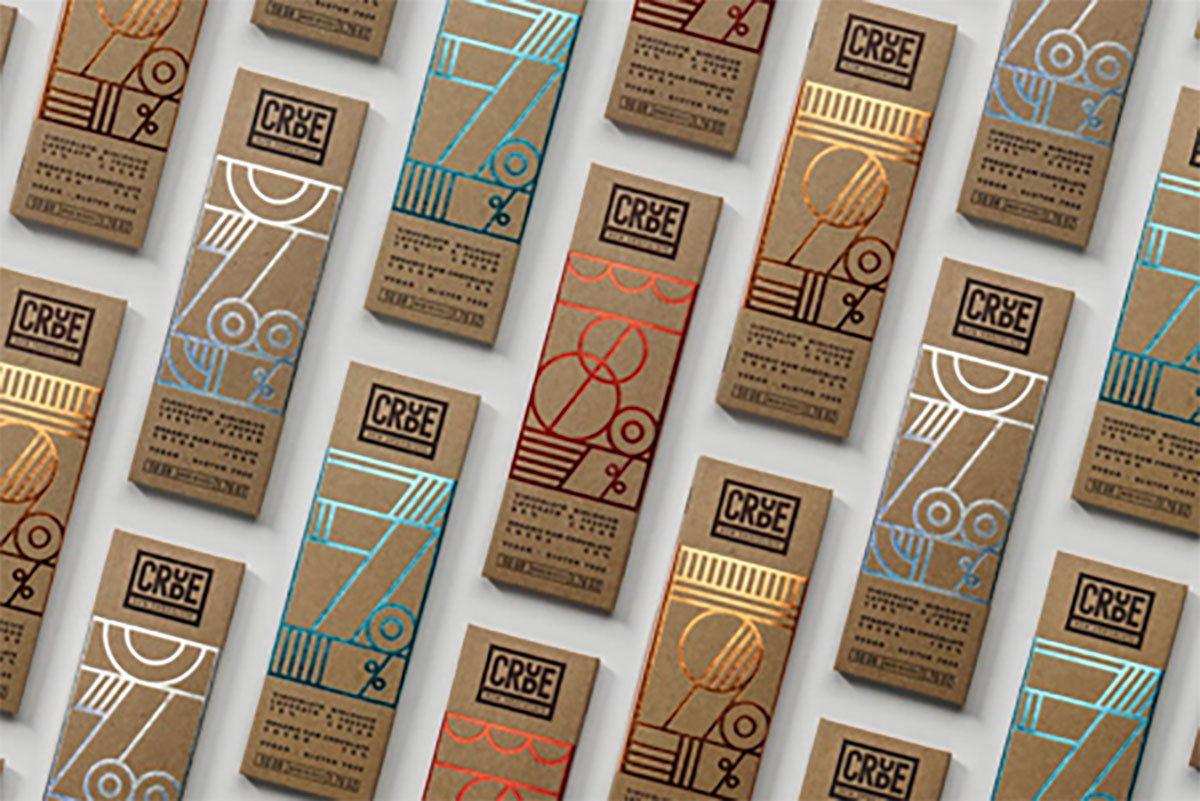 Metallic colours add a layer of intrigue and sophistication, via Deal Design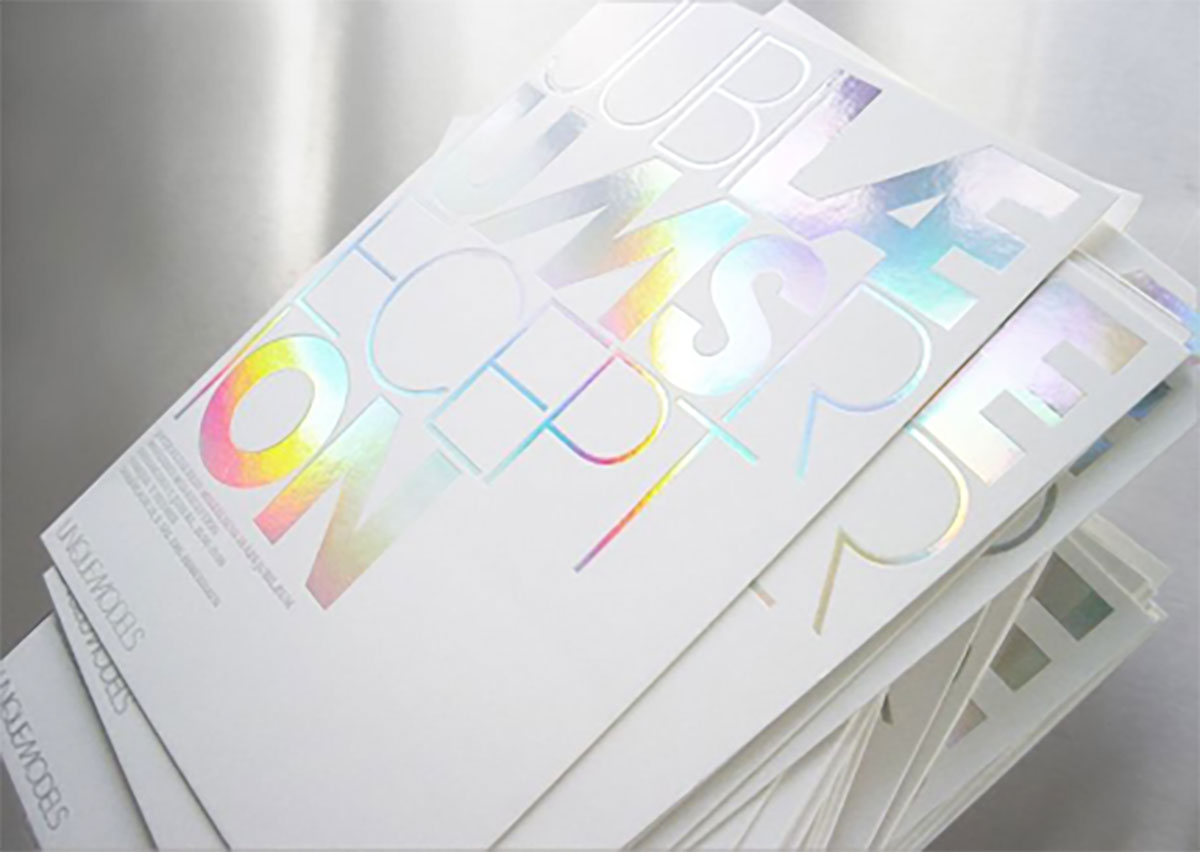 Holographic foil gives off an aura of innovation and technology. Via Deal Design
5. Black on black
"This trend is about exploring the richness of the values of black tones within a layout or interface," says Roberts. "It's created with deep blacks and shades of charcoal and greys.  Sometimes it's interspersed with a surge of single colour."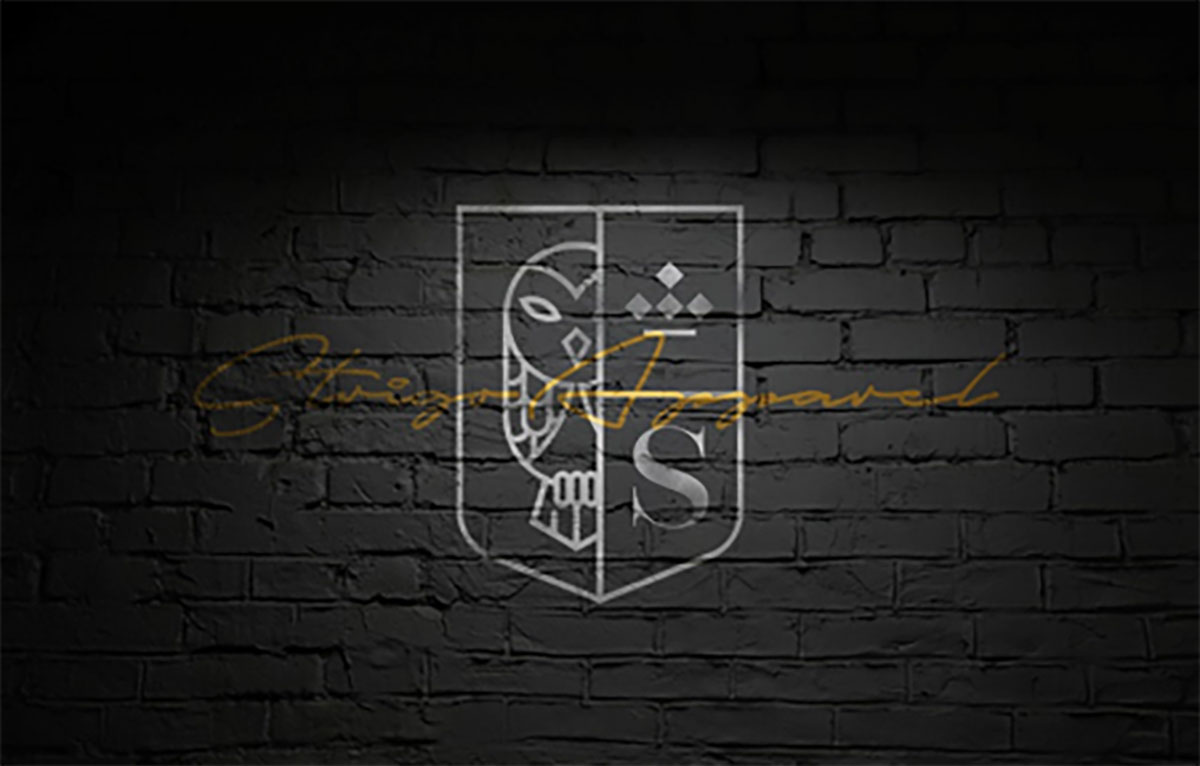 Strigo Apparel Via Saturna studio on Behance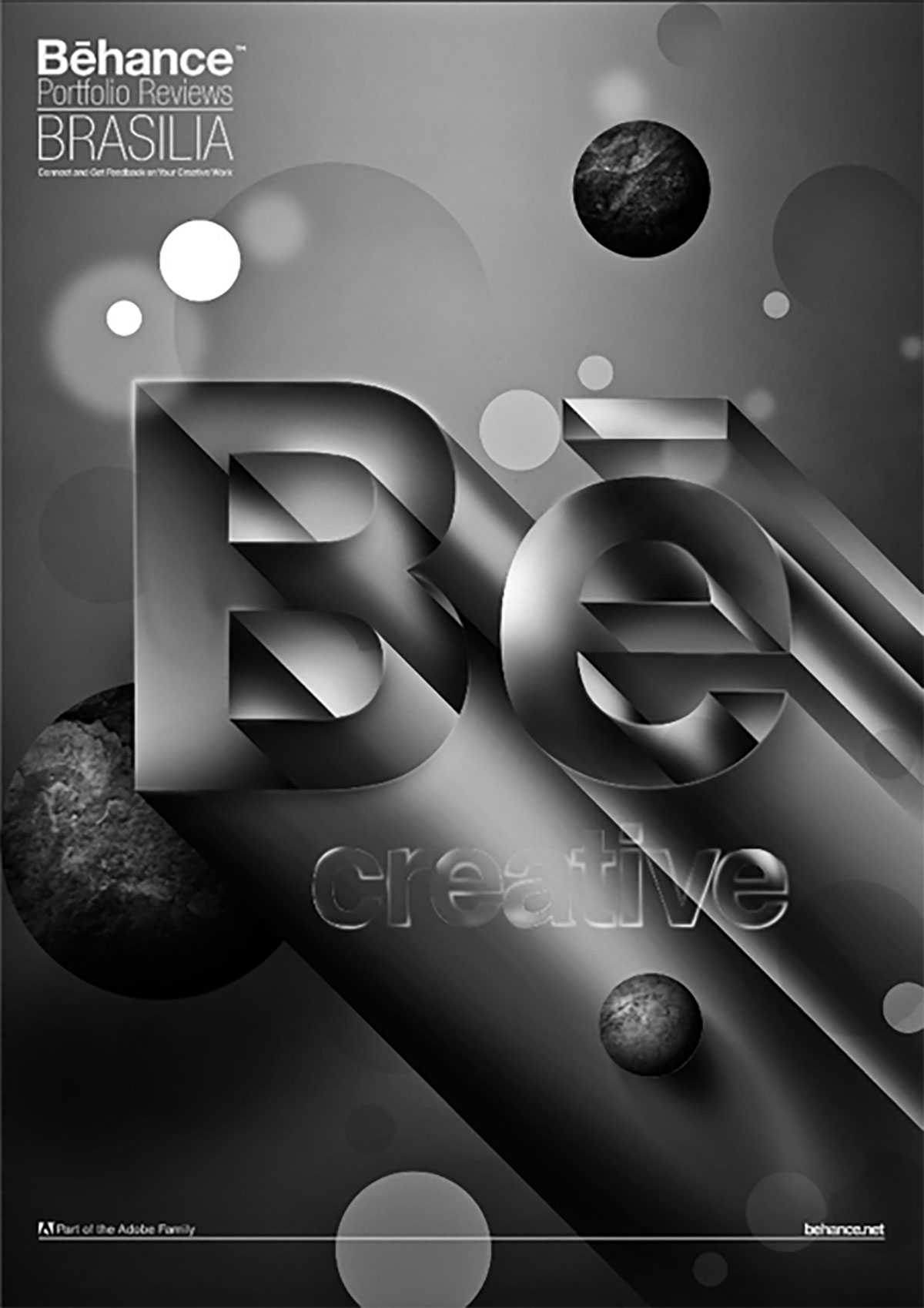 Behance Portfolio Reviews advert 
6. Pops of vivid colour
As much as '50 shades of black' is here, it's also the year of colour! "We're seeing gradients range from cyan to lime, orange to watermelon or even a bigger spectrum of blue to magenta to orange – especially when used on all white or black backgrounds, or bold solid colour backgrounds."  Minimalism is indeed taking a breather for now, with designers going for flamboyant colourful expression.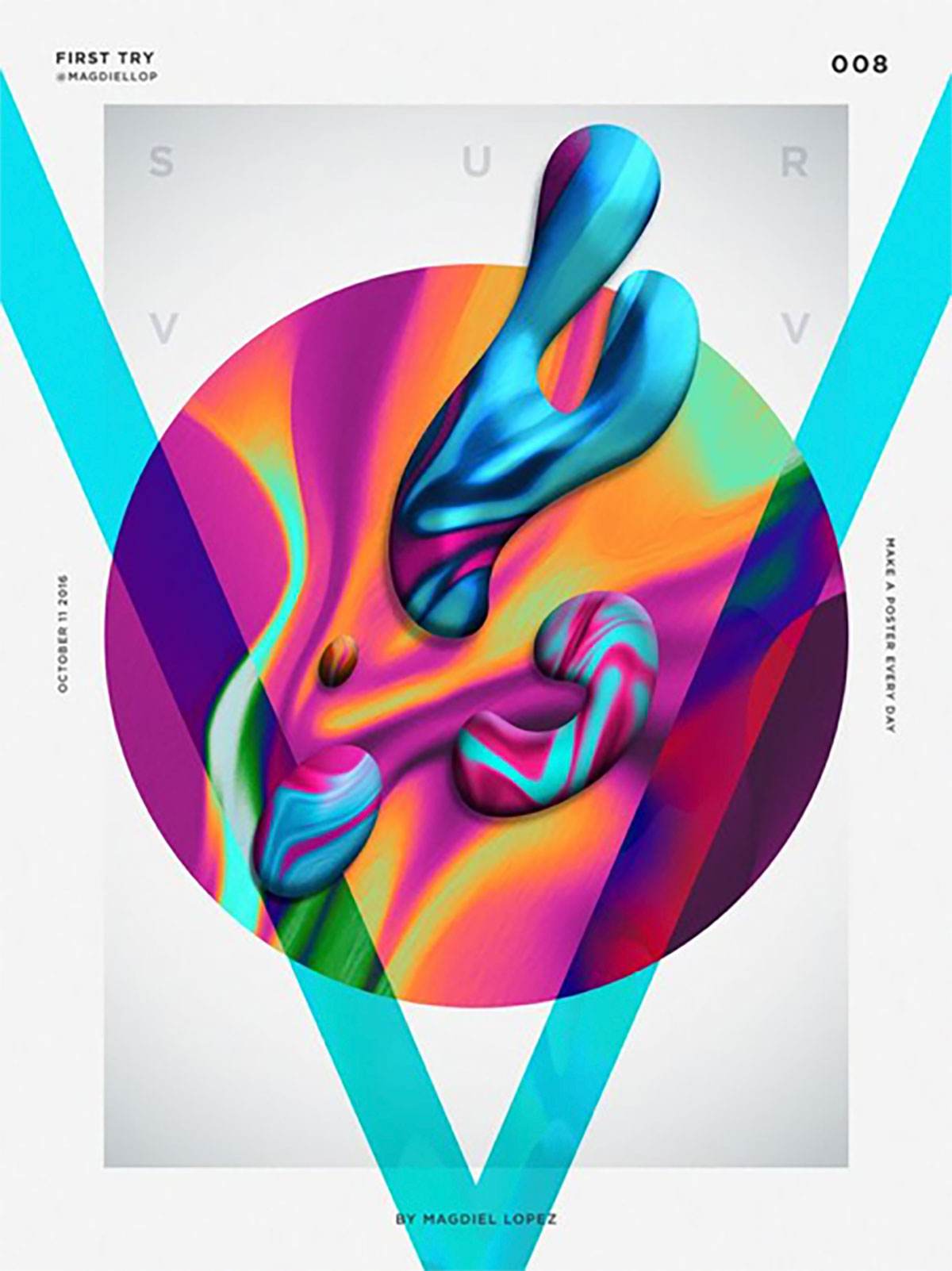 Design via Magdiel Lopez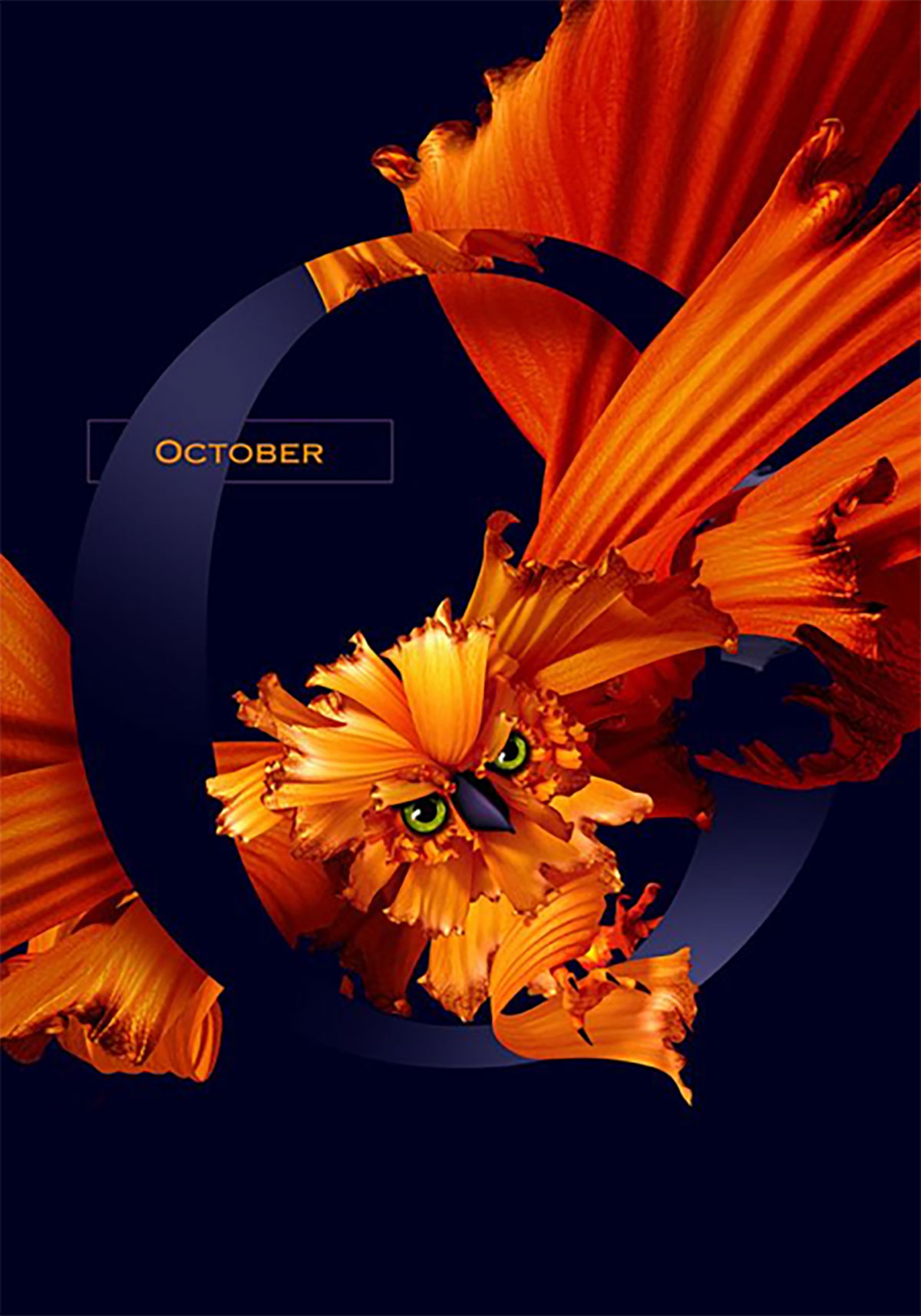 Artur Szygulski via Behance
7. Return of Serif fonts
"In typography, san serif is taking a back seat and serif typography is making a comeback," says Roberts. "Branding and visual design seems to be using serif fonts in ligatures, logos and straplines." The influence of botanical design and floriculture has inspired typography and illustrations that are guided by natural elements, creating a sense of whimsy. The feeling is more feminine than the previous trend of minimalist lines, and speaks to the more child-like, dreamy part of us all.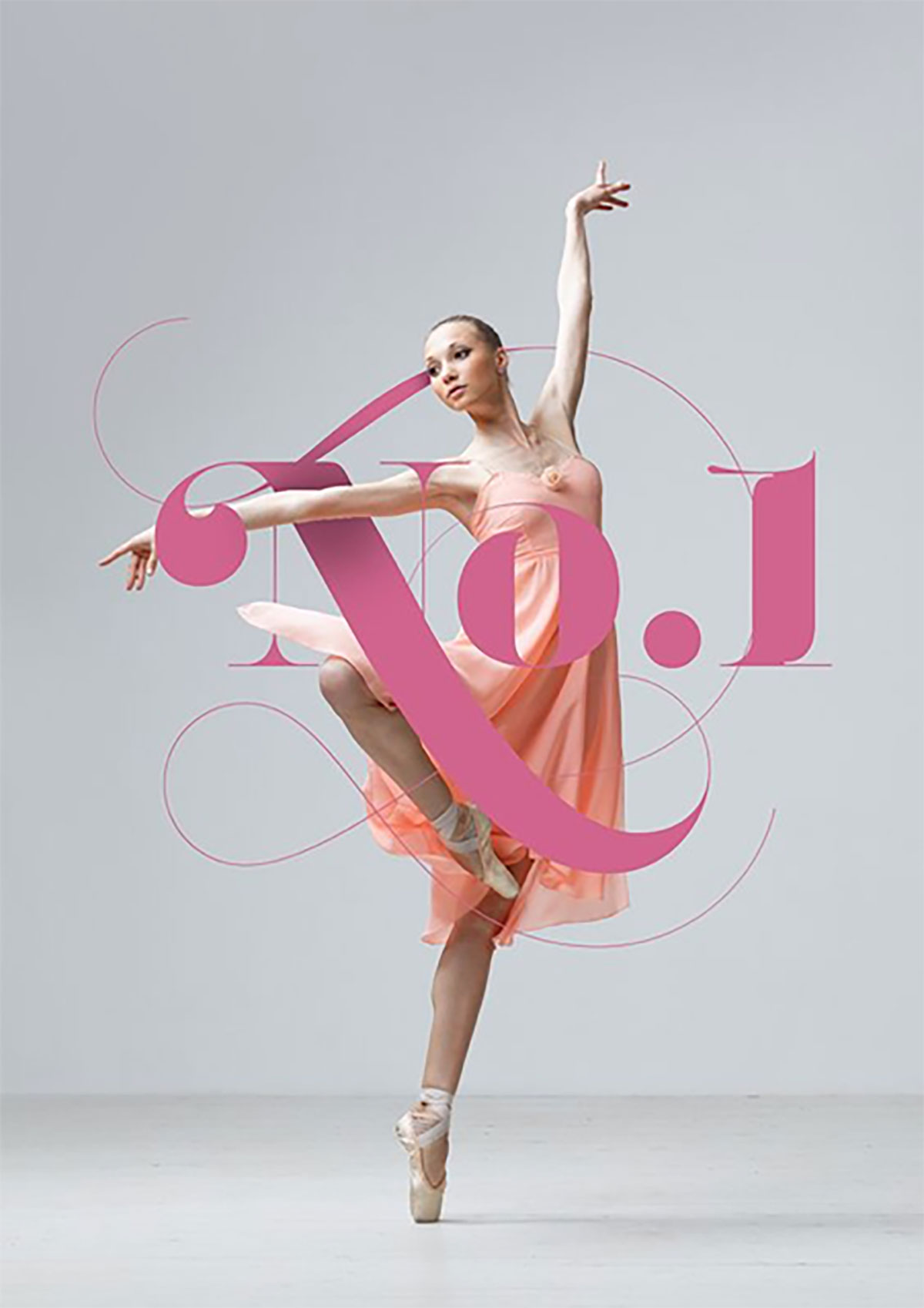 Via designspiration.net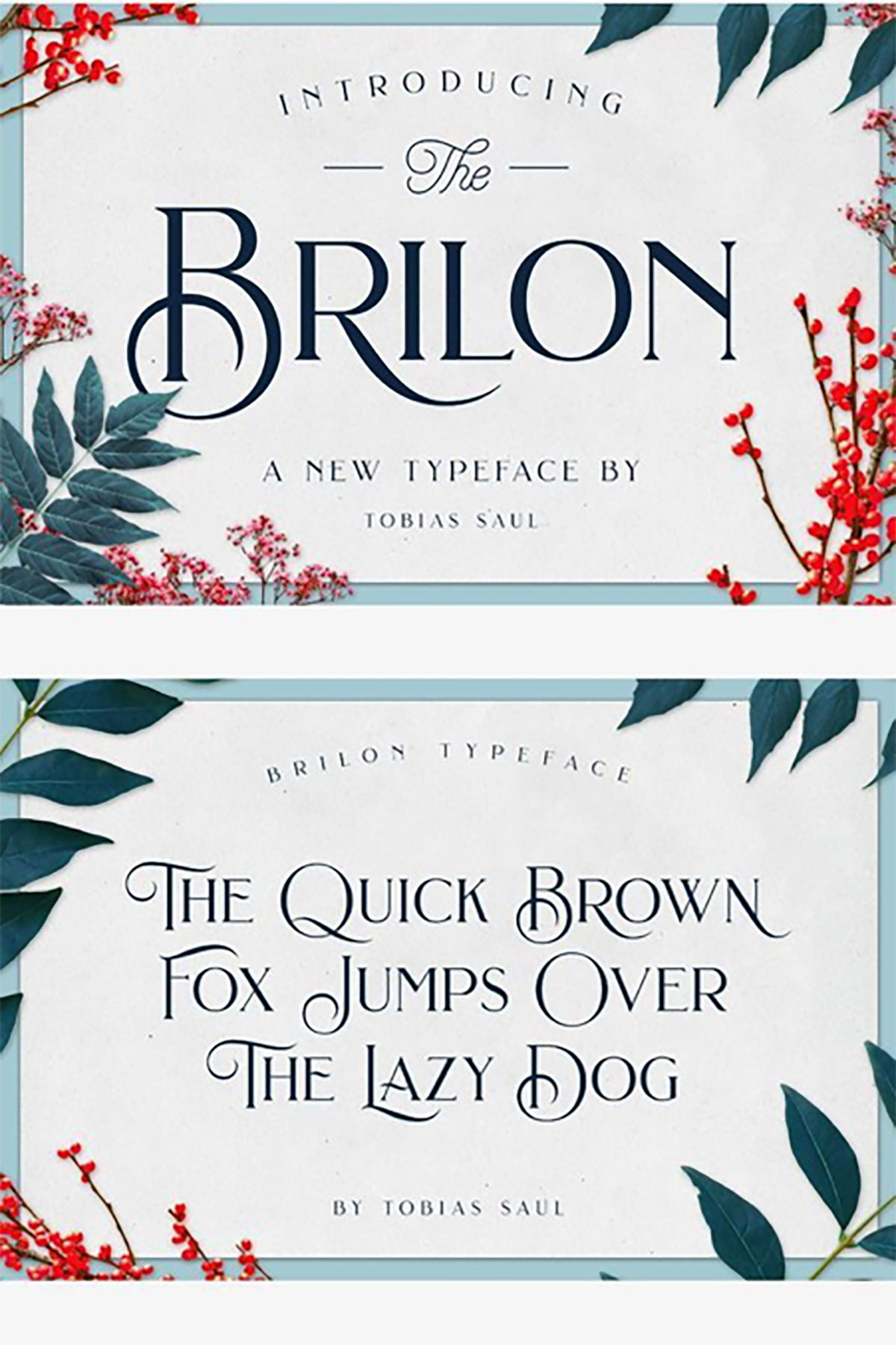 Via Tobias Saul, Creative Market
Unleash your creativity
Design is about experimenting, testing, innovating and learning to be inspired. Stay on the cutting edge of design, and learn to infuse it with your own style, with our range of online, industry relevant graphic design courses. 
As Roberts advises, "It's valuable to not to merely emulate the style, but rather use a current trend as a springboard for inspiration to make a current piece of work your own, and push it in a further exciting direction."